Advanced Diploma in Business Management
Since students are already abreast with the fundamentals of business management, this course takes it a notch further. In this course, student will be exposed to everything they need to be able to effectively manage the day to day operations of an organization. This course will develop the students approach to their analytical skills and strategic thinking which are very important to the crop of administrators for today's organization. This course also re-iterates the importance of leadership and embeds skills required to carry out managerial functions already introduced in the diploma stage of this course using real life scenarios as case study.
The goal of this course is to give students the ability to spot and analyze problems encountered in business, thereby coming up with business ideas and policies that will counter these problems effectively from a very strategic point of view. This course also gives an insight on how business ideas are being developed and made operational on a global level, teaches the students how to become aware of business opportunities around them, and how to tap into these opportunities. Students will also be exposed to the effects and impacts of globalization on business management. The entirety of this course will give the students an advantage over other business managers both locally and internationally.
Module Synopses:
This course carries a total of five modules that the students must undertake to attain their diploma. Listed below are the module synopses for the diploma:
Marketing Management: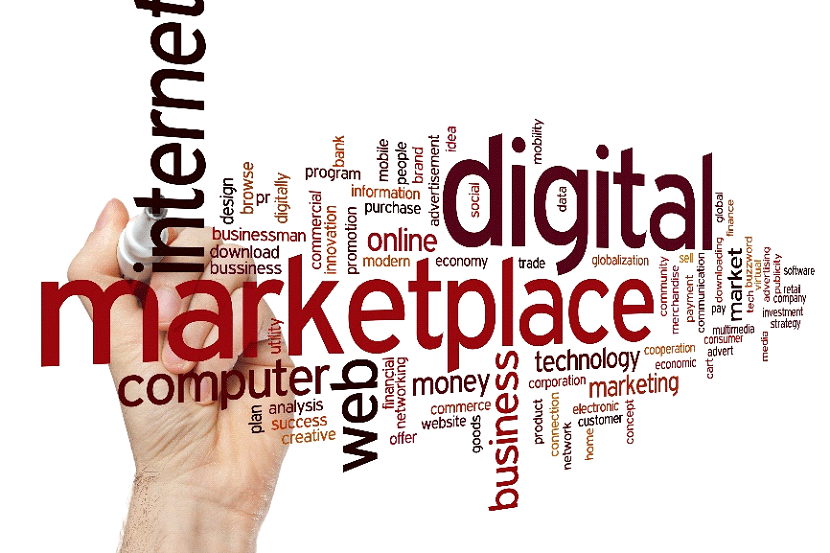 Marketing management is the act of developing new sales and products and setting our ways of advertising and promoting them to create awareness amongst customers and yield profit for the organization. It uses concepts adopted from the study of economics to analyze the kind of industry the organization operates in. Marketing management also puts competitors into consideration. A marketing manager must also have an in-depth understanding of the restrictions or regulations associated with a particular product and proffer ways to circumvent round these restrictions.
Aims:
The aim of this course is to make students understand the importance of marketing management and its application of its principles in an organizational context. The students will also know the importance of using the customer as a focal point when developing new products. Since much emphasis is being laid on the customer, the customer must first be identified before pricing can begin to occur. The customer choices are being evaluated and their needs and wants are used as the yard stick to strategize and make decisions that will move the organization forward.
The topics to cover are: branding, understanding the market in which you intend to enter, using effective communication and ensuring sustainable growth and development in the organization.
Objectives:
By the end of the course, the students should be able to:
Define marketing management and explain its importance in this customer oriented market.
Explain the relationship between product branding and reaching the consumer demands.
Enumerate the ways and methods of achieving sustainable growth and developments for managers who are faced with marketing challenges in real life.
Explain the similarities and differences between a market, its demands and the environment in which it operates.
Illustrate the processes involved in implementing proposals for the market and ways to create proper pricing for goods and services.
e-Commerce:
Electronic commerce (e-commerce), seems to be the order of the day as a lot of companies have already tapped into it. It is now a part of our lives that we have now forgotten what our lives were before the advent of e-Commerce. For e-Commerce, business activities are done over an electronic network or the internet. These business activities include buying and selling of goods and services as well as the transfer and exchange of information. Companies like Amazon, Aliexpress, Google and social networks have already tapped into this. e-Commerce also encourages entrepreneurship, innovation, creativity and healthy competition. It also comprises of e-learning, e-government and e-customer services. It is a major tool for business reform and transformation.
Aims:
The aim of this course is to make students have an in-depth understanding of what e-commerce is and the role it plays in our lives generally. They will know that for every business to thrive now, it must venture into the e-commerce world so that products, goods and services can be rendered on a global scale. All the terminologies associated with e-commerce will be thoroughly dealt with. Students will also be exposed to more of real life scenarios of organizations that used e-commerce. Their success and failure will be examined. Their challenges and steps taken to overcome them will be seen too.
Objectives:
By the end of the class, the students should be able to:
Define e-commerce, describe its systems and state the drivers and benefits for its major business and revenue models.
Explain the mechanisms for carrying out e-commerce.
Explain the models and methods for selling goods and services online from buyer to seller.
State the importance, content and implementation of mobile commerce.
State the importance of artificial intelligence to e-commerce.
Define social enterprise systems.
Interpret the behavior of customers online.
Explain the importance of advertisement and marketing to the e-commerce and web environment.
State the security challenges involved with e-commerce (including fraud) and how to overcome them.
Explain the global aspects of e-commerce.
Explain the use of e-payment platforms and digital currencies in e-commerce.
Describe the social, ethical and logical environment in which e-commerce thrives.
Entrepreneurship:
Entrepreneurship has a lot of definitions depending on the context for which it is used. It definitely does not just mean the act of owning and running a business. It also entails the attitude and character of the person opening the business in the aspect of innovation, creativity, passion, hard work, discipline, perseverance, confidence, loyalty and an uncanny ability to identify peoples need and meet them. In a nut shell, entrepreneurship is the act of using creativity and innovation to meet peoples need to maximize profit. An entrepreneur is a person who not only identifies a market. A very innovative entrepreneur can even create his or her own market by making people aware of products they did not imagine they will need.
Aims:
The aim of this module is to enlighten students on everything they need to know for them to embark on their entrepreneurial journey using world renowned innovators as case studies. The study also aims to improve qualities like developing ideas, innovation, creativity, hard work, problem solving and discipline amongst its students as prerequisites to becoming an effective entrepreneur.
Objectives:
By the end of the class, the students should be able to:
Explain what entrepreneurship means and state its importance to economic development.
List the ways a target market can be identified and entered.
List and explain the various ways start-up funds can be raised for business.
Enumerate the challenges faced by entrepreneurs both locally and internationally.
Highlight methods of circumventing through these challenges to become an entrepreneur.
Consumer Behavior:
Consumer behavior is the study of how customers make up their mind based on what they want, need, buy, dispose or act generally towards a product or service provided by a company or organization. It can be used to evaluate the attitude of potential consumers based on studies carried out on previous ones. Consumer behavior thus influences the products and services an organization continues with, discontinues or introduces. The study of consumer behavior also investigates why customers have a positive or negative attitude towards a particular product, and this influences the decisions to be made concerning that particular goods or service.
Aims:
The aim of studying this module is to help students analyze the attitude and behavior of customers so as regards the products they choose. This is necessary because an increase in demand for a particular product will also lead to an increase in its supply, thereby boosting production. Consumer behavior is very instrumental in business for delivering products to a target market. They will be thought on how to analyze the psycho-social faculties of customers using simulations and real life scenarios.
Objectives:
By the end of this course, students should be able to:
Define consume behavior and state its effects on the pricing and production of goods and services.
List and explain the factors that influence consumer behavior.
Use the principles of human behavior to make decisions on goods and services.
Use the best methods maximally to overcome negative consumer behavior towards goods and services
Business Projects:
This module teaches the students how to embark on business projects but emphasizes on the importance of having a business plan. To have a business plan, you must first know how to even write one. A business plan is a formal description of what your business will look like once it goes into operation. It states the aims and objectives of the business, if the goals are feasible and the steps you wish to carry out to attain these set goals. Business plans are very important as they help to make a decision about the viability or otherwise of a business, especially when sourcing for funds externally to start the business. The students will also understand the importance of the various stages in the presentation of a business plan, and why presentation is key to actualizing a great business plan.
Aims:
The aim of this module is to teach the students how to prepare a proper business plan. They will have to understand that the process of outwitting other competitors as entrepreneurs starts from having a detailed business plan. Students will be taught the fundamentals of being an entrepreneur and the challenges they may encounter while preparing a detailed and competitive business plan and the processes to make them feasible. They will also be taught the place of finance in starting a business and the importance of a strong customer/consumer base in sustaining it.
This course spans through topics like entrepreneurship, writing a business plan, ways of sourcing for capital, customer relationship, and steps to take to actually start up the business.
Objectives:
By the end of this course, students should be able to:
Explain what a business plan is and state its importance to an entrepreneur.
Explain the steps taken to identify a ready market for a product.
Prepare a well detailed business plan across various business ventures.
Present in a business plan, the finance and accounts sections, cash flow expectations, and strategies to build strong customer base.
Explain the need for entrepreneurs to not limit themselves to the local stage but to also aspire for the international market.
Enrolment Requirements:
Academic Requirements:
Relevant Diplomas from other recognized local/overseas polytechnics or other PEIs
Language Requirements:
Applicants are required to possess one of the following:
At least a pass for English (EL1) at GCE 'O' Levels or equivalent
Achieve a minimum band of 5.0 in IELTS or equivalent
Pass the English Placement Test conducted by BizChamp
A pass grade in the Chinese Language proficiency for the student who is taking the Diploma in Chinese/Mandarin-medium.
Work Experience:
For candidates who do not have a diploma from a recognized institution, they are required to have at least 2 years working experience at a supervisory level in any reputable organization.
Age requirements:
Candidates must be a minimum of 18 years of age as at the time of application.
Course information:
Course Duration:
6 months
Course Developer:
BizChamp International College
Qualification Awarded:
Advanced Diploma
Awarding institution:
BizChamp International College
Awarding Country:
Singapore
Delivery Method:
Blended
Mode of Teaching:
Classroom
Mode of Learning:
Part time basis
Type of Assessments:
Written Examination 60%
Assignment: 40%
Course Fee:
S$5880.00
Intake:
Every fifth week.
Teacher to Student Ratio:
1:43
Graduation Requirements:
For a student to graduate, he or she must possess a minimum of 50% from all assessments in each module.